TFY Self-locking Strong Tensile Strength Nylon Cable Fastening Ties for Home and Office Uses,White (120 Pieces)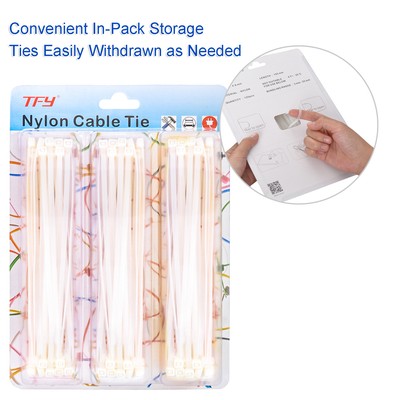 Features
Description:
High tensile rating, durable, pliable and not brittle. Each cable tie is 8" long X 3/16" wide.

Designed with rounded edges to provide easy handling and prevent snagging in tight spaces.

Non-slip locking teeth for securing cables or wires tightly.

Perfect for home, business or office use – often used for organizing electrical wires & cords, securing loose objects, cable management and other DIY projects.
Comes in a re-sealable container for convenient storage. Package includes 120 pieces in white.